Electronic
Cyber Runway launched by DCMS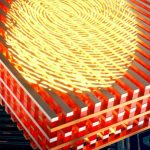 The UK-wide programme to be delivered by Plexal, CyLon, Deloitte and The Centre for Secure Information Technologies (CSIT).
Expressions of interest from applicants, mentors and investors can now be made
Innovative cyber startups, small businesses and scaleups will benefit from a new scheme to help them launch and grow their businesses while spreading wealth and opportunity across the U.K.
Cyber Runway will see entrepreneurs and businesses across the four nations get access to business masterclasses, mentoring, product development support, networking events and backing to trade internationally and secure investment so they can turn their ideas into commercial successes.
The new programme aims to support at least 160 organisations and companies over the course of six months.
The cyber security sector is one of the UK's tech success stories with revenue growing 7% in the last financial year and the number of companies increasing by 21%. The sector is now worth £8.9 billion.
Companies participating in DCMS's cyber growth initiatives in the past have, on average, more than tripled their revenues year on year.
"Cyber Runway will promote growth across the UK with a particular focus on Scotland, Northern Ireland, Wales, the North East, North West and South West of England to support the government's levelling up agenda," says Digital Infrastructure Minister Matt Warman, "much of the activity will build on the success of emerging cyber hubs such as Cheltenham, Manchester, Belfast, Cardiff, Glasgow and Edinburgh."