Electronic
Hakko's hand soldering kit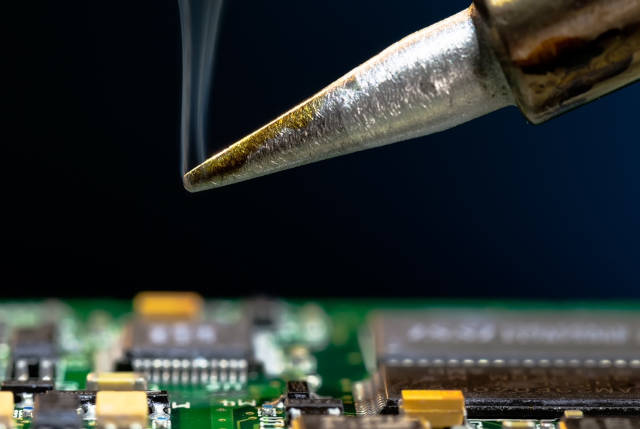 It will consist of the FX-601 soldering iron, an iron holder, iron cover and a fume extractor.
FX-601 does not need a separate controller in a box as it is built into the iron's handle. Settings between 240-540°C are available, and status is indicated by an LED.
"A one-temperature-fits-all approach simply won't work for all scenarios and the temperature will need to be adjusted frequently depending on the type of soldering you are doing," said Hakko. "The temperature setting can also be locked by removing the central screw and detaching the control dial. After detaching the control dial, you can change the temperature setting using the dedicated lock key."
Delivered with a 3/16in (4.8mm) tip, other tips from the company's T19 series will fit the iron.
Electrolube is official distributor for Hakko soldering equipment and parts in the UK, and has recently been appointed as distributor for the Republic of Ireland – neither are yet feature the hand soldering kit (and nor can I find in on Hakko's sites).
The websites linked here to above include soldering 'how to' guides, tech tips, videos, frequently asked questions and trouble-shooting guides.
Hakko has been making soldering irons in Japan since 1956.